My Gilbert Erector Set Picture Gallery
Created: November 30, 2012
Last Revised: April 20, 2020
---
French Creek Valley Home
Back to My Erector Set Page
Contact Us
---
Here below, are pictures of most of my small collection of Gilbert Erector Sets.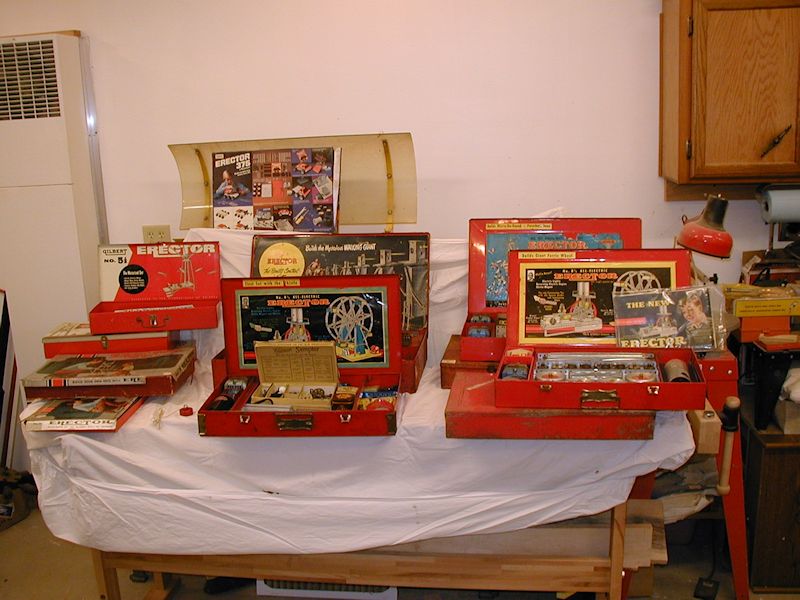 ---
Individual Sets, Etc.:
Some of these sets are in the same condition today that they were when I got them. In some cases, have done some cleaning and some rust removal. In a few cases, I have added parts to complete a set.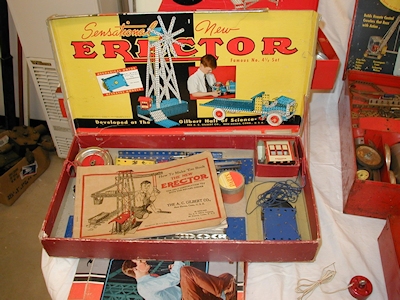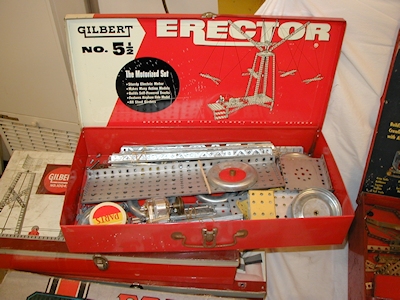 4 1/2 Set in Cardboard Box, 2 1/2 underneath it 5 1/2 Set with two similar 10042 sets underneath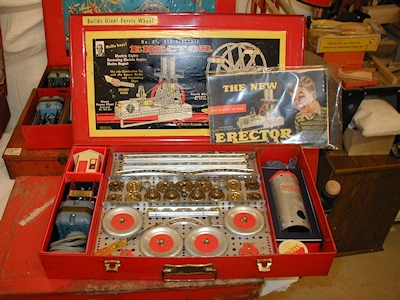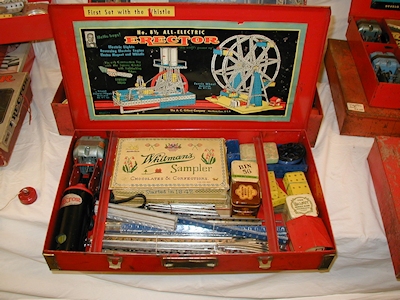 My Best 8 1/2 set (sitting on another one). It came to me fully inventoried A pretty good, well cared for 8 1/2 set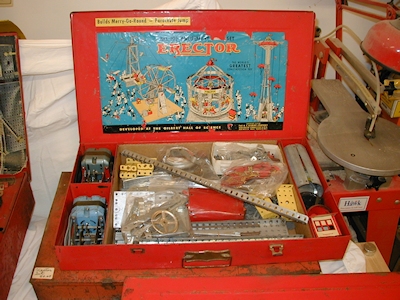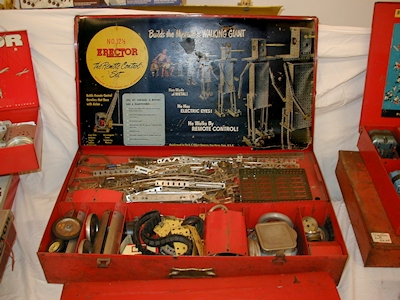 One of two 10 1/2 sets. Okay box condition, missing a few parts 12 1/2 set, So-So Box, Missing a lotta parts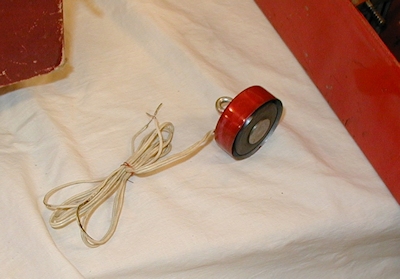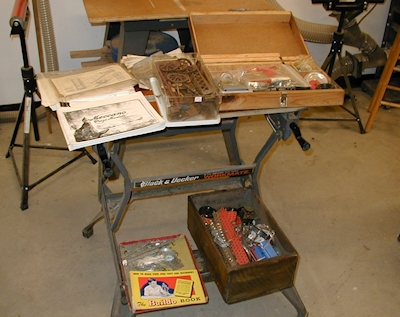 I made this electromagnet. Cover is from an old water meter Boxes of Miscellaneous Erector Set Parts manuals, etc., that I have collected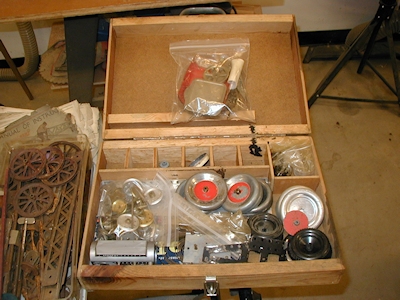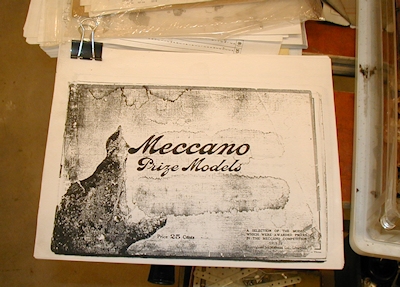 Close up of the really nice wooden box that someone made Here's the cover of a 100 page "Meccano" manual: Forerunner to Erector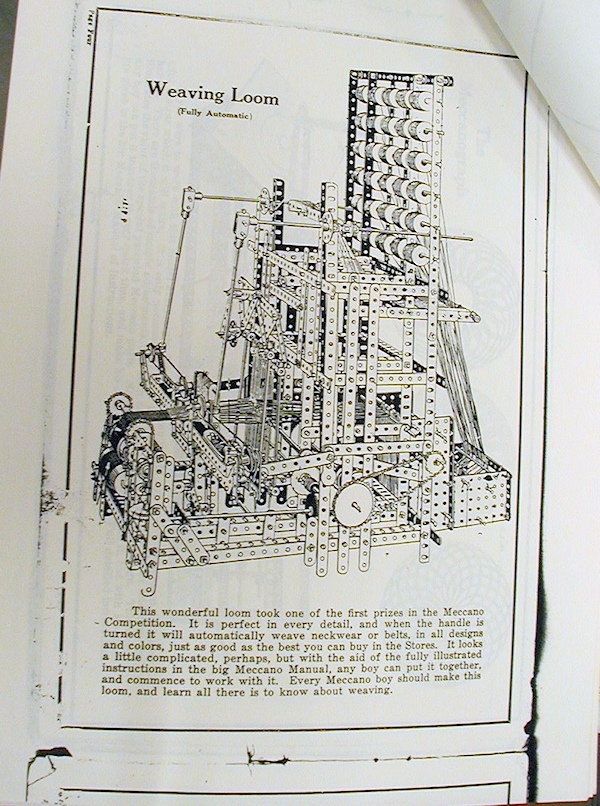 One of the more complicated Mecanno Projects
---