Hinges for my Electric Stairs
Last Revised: October 19, 2023
---
French Creek Valley Home
Back to My Shop
Contact Us
---
Electric Stairs Introduction:
Some people have asked what I used for hinges for the "electric stairs". Here I am giving some details of their design. This stair mechanism has been in place since 2006 and is still working perfectly.
So far, I wouldn't change anything.
Details of the Hinge Design
I have attached 5 pictures.
The first three are images of the hinges assembled in place.
The fourth is a mechanical drawing of the Landing part of the hinge and the fifth is a mechanical drawing of the hinge plate, the part the attaches to the stairs. That hinge plate drawing was made first, simply to work out the layout I needed.
The Hinge plates are made from 1/2" thick mild steel. My hinge pins are 3/4" diameter mild steel and are 1 1/4" long.
I made the pins a little longer than absolutely necessary to make assembly a little easier.
They were drilled and tapped 1/4-20 in one end. Each hinge pin is plug welded into the hinge plate from the back side, leaving the threaded hole to the outside. (Remember, there's a left and a right to this!)
You can probably see in the pictures that I bolted an oversize washer in place on the outboard end of each hinge pin so they couldn't come out of the hole if the stairs shifted.
The stationary angle plates are made from (I think) 1 1/2" X 1 1/2" X 1/4" thick angle iron. All bolts are 3/8-16.
I used 1/64" tolerances on all holes, except for the 3/4" hole in the Hinge Plate. There I drilled as close to 0.750 as I could get without reaming, so there'd be very little slop in the hole as the plug welding proceeded.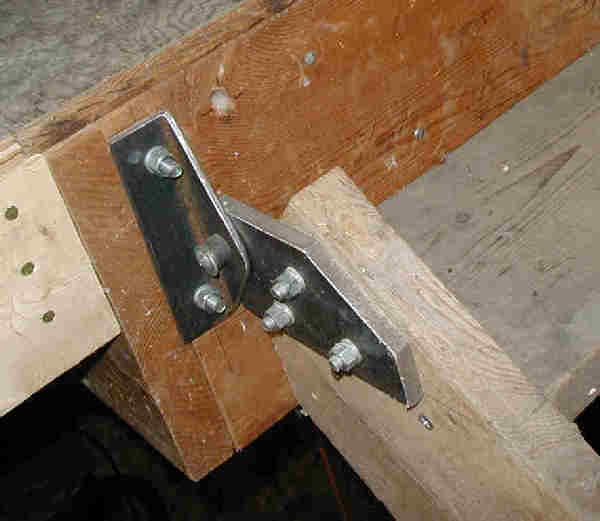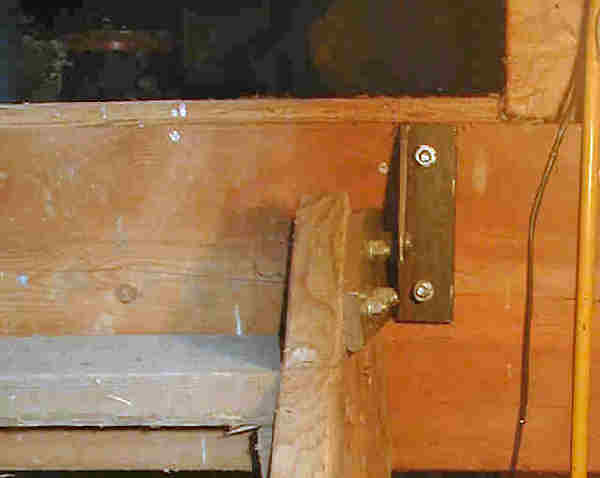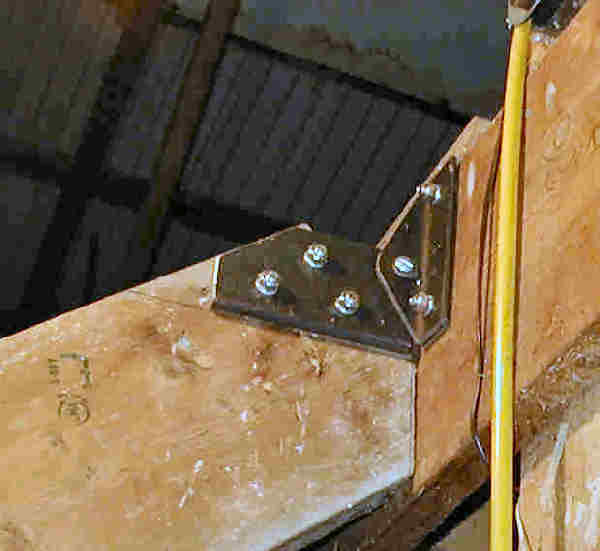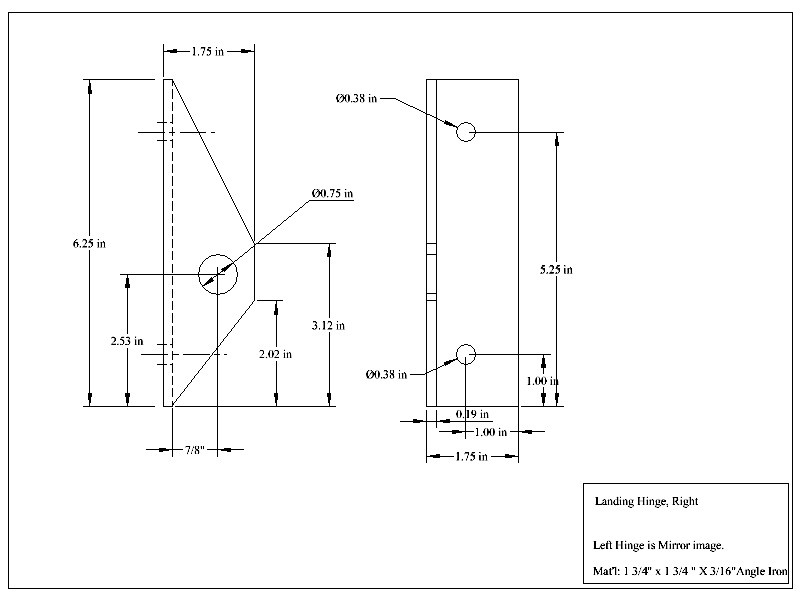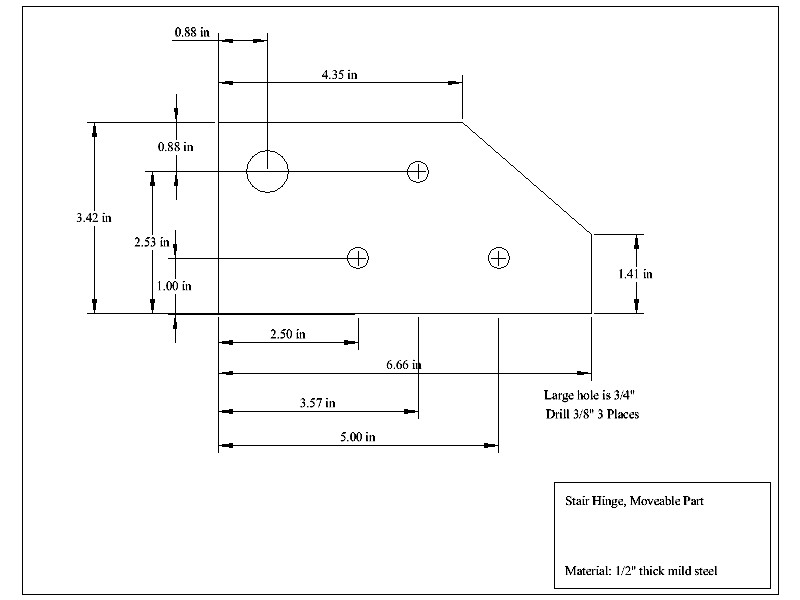 Don't forget that all your dimensions need to be planned so the top step has the same rise as the rest of the stairway.

Just as a point of information, the landing is 104 inches above the garage floor below. The stairway has 13 steps with a 7 inch rise and a 9 inch run.
---