My Home Woodworking Shop
Last Revised: April 6, 2023
---
French Creek Valley Home
15 Inch Asian Wood Planer Manual
Delta 28-560 Bandsaw
Delta 10 Inch Bandsaw Speed Reducer
Special Rip Fence Location
My Woodshop Dust Collection system
Blacksmithing
Contact Us
---
History of our Woodshop
I started building this shop, inside of my main shop building, in early 2006.
As of December 28, 2006, I can finally move in to this shop. Here it is, as empty as anyone will ever see it!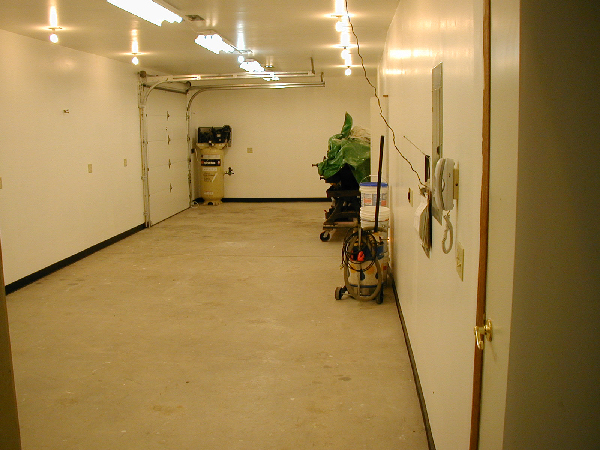 As of January 6, 2007, I have moved in. Here it is, filling up fast!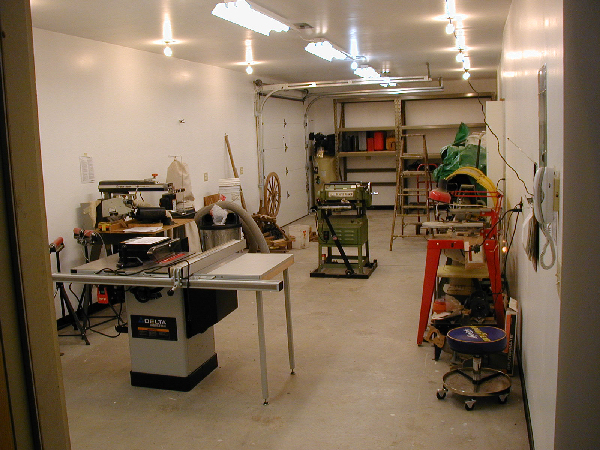 It's now late November of 2010. I've added some used kitchen cabinets, a dust collection system and a bunch of stock.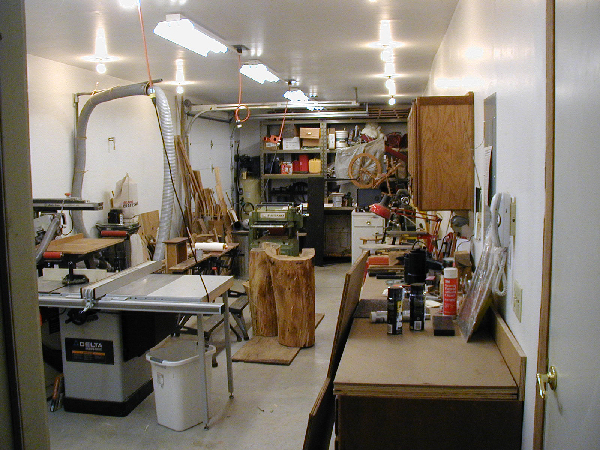 Same date, looking toward the other end of the shop.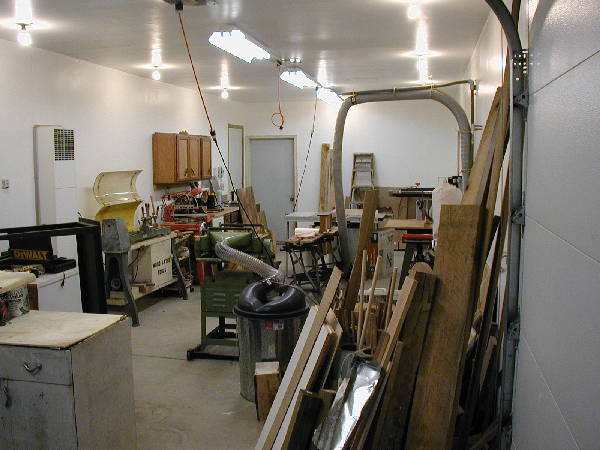 ---
Now it's August of 2016.
See how this shop has filled up. It's even getting hard to walk around. That's why I tell everyone that you can never build a shop that is too large!!!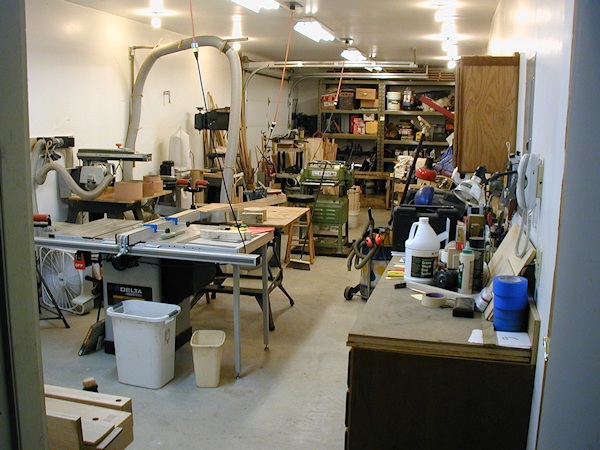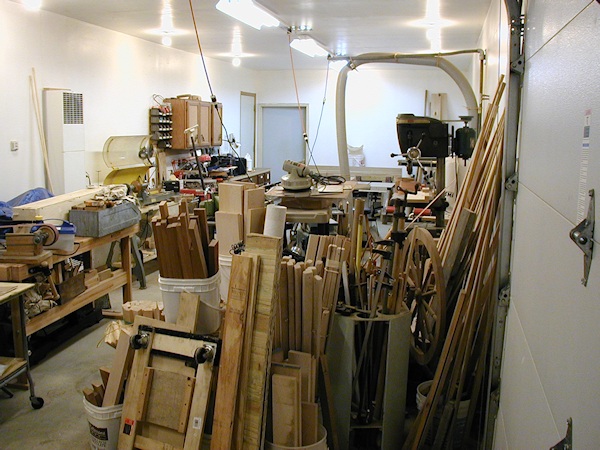 I recently revived a large old band saw that was made by the B. M. Root Company. It has 36" wheels and is about 8 feet tall.
Unfortunately, I didn't have room to fit it into this shop as I had planned, so I had to install it out in my wood storage building!
(See---- I told you that you can never build a shop that is too big!!!)
Here's what this band saw looks like today: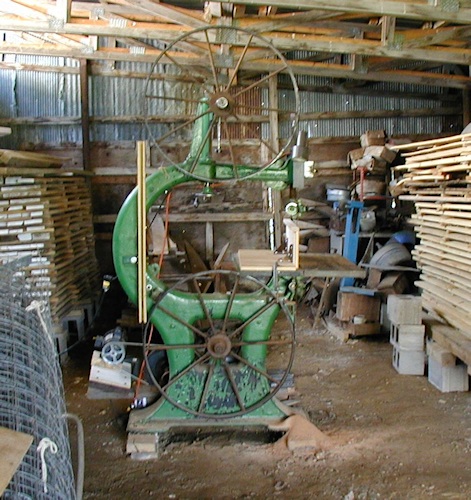 Here's my Youtube Playlist about the revival of this bandsaw
---
More later.

---